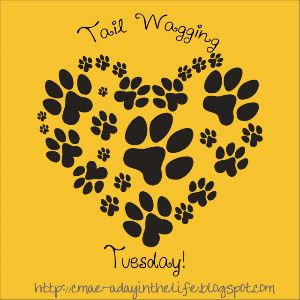 Linking up with
CMae
again for Tail Wagging Tuesday!
Murphy favorite toy...
SOrry for the quality of this image. Not my finest moment in my photography experience :)
He had one of these pink elephants from the time we brought him home. I continue to replace it every time it gets ripped to shreds. I will have to take a more recent photo of him with his "piggy" as my husband calls it!