how far along? 22 weeks!
Claire's size: 1 pound… about the size of a mango
weight gain: for the whole pregnancy, I'm in the hole 20 lbs.
maternity clothes? Bottoms- absolutely, though my tops still fit fine.
stretch marks? Yes, 3. GRRR! I knew it was only a matter of time.
sleep? A little better the past few nights. Thank you Lord!
best moment this week? Having the glider delivered today! Hooray!
food cravings: Nope.
gender: Girl!
belly button in or out? In
movement? Absolutely!
what I miss? Sleeping through the night… comfortably.
what I'm looking forward to:
Enjoying the rest of this pregnancy and letting lil miss Claire grow and of course decorating her nursery!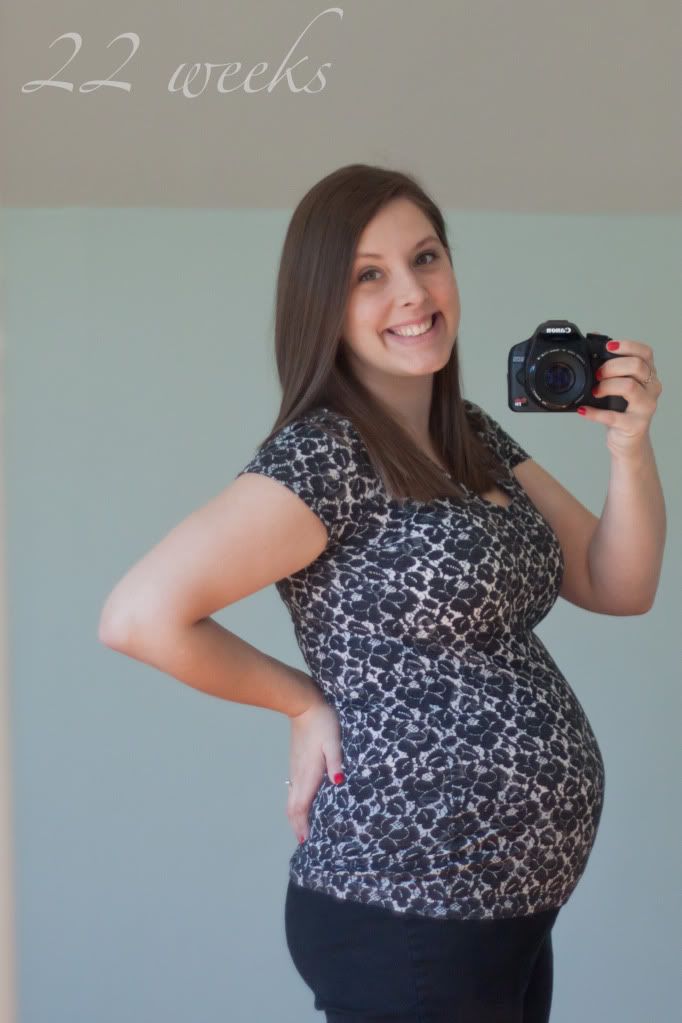 Claire's glider was delivered today and I am so excited to see some furniture in her room! It's everything I could have wanted and it looks absolutely perfect in her nursery. I am looking forward to starting our bedtime story ritual in her glider tonight. She hasn't been very active today, but I swear she knew how happy I was once I sat in the chair because she started moving almost immediately. Have I ever mentioned how much I love this little bean?!
Here's a peek at her new glider:
This chair is the perfect size, color, and is perfectly comfortable! The pink blanket on the back was a gift from my best friend, who's 30 weeks pregnant today (she's having a boy) :) We got to spend some time together today and I loved every minute of our potty-break filled afternoon!

Have a wonderful weekend!

Grow Claire, grow.