I decided to put my big girl panties on today and finally took some 11 week photos :)
My family has been very encouraging so here you go!
The baby is about the size of a fig:
It's incredible to think how much he/she grew in the last 6 weeks.
Grow baby grow!
Here we are :)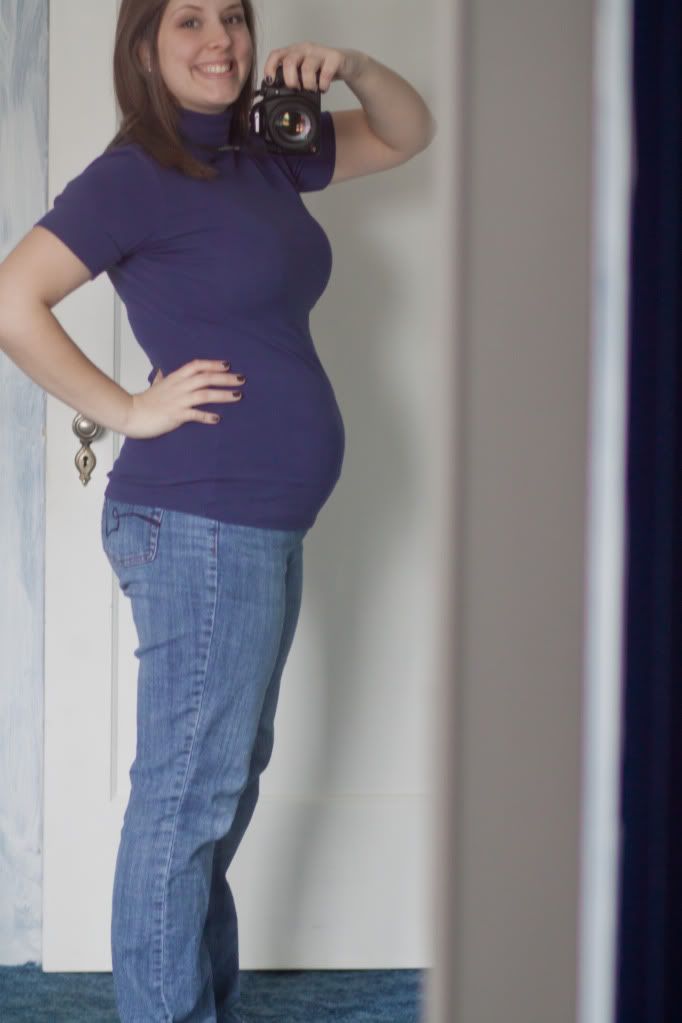 and a different view
Even though the nursery is a mess it's the best place in the house for natural sunlight. It will be fun to see the transition of the backgrounds of my weekly photos as we finish the nursery over the next couple of months.